Brand & Business: The 'Optique Optometrists'
Story
A lot of people tend to get weak eyes over time or are just born with them… in fact, I'm kind of squinting at my screen right now as I type this! You know how it goes, where the demand is high the prices follow suit. Eyecare is notoriously expensive.
For our 9th edition of #BrandAndBusiness we feature the ever-so-fresh Optique Optometrists who brought to market a frame and lens that is revolutionizing the eye care industry with its affordable prices and simplicity. Optique Optometrists is an eye care company with 10 branches located in Paarl, Vredenburg, Sandton, Wellington, Durbanville, George, Worcester, Robertson, Bloemfontein, and Bellville
Optique Optometrist aims to apply the KISS principle in everything they do and believes in making quality eye care easier to understand and easier to access.
With a low cost of R99 for an eye test, they really are bringing affordable eyecare to the public. They are inspired as a proudly South African organization. While most people have struggled to access proper health care and more so eye care, Optique Optometrist aims to give everybody access to quality and affordable eye care.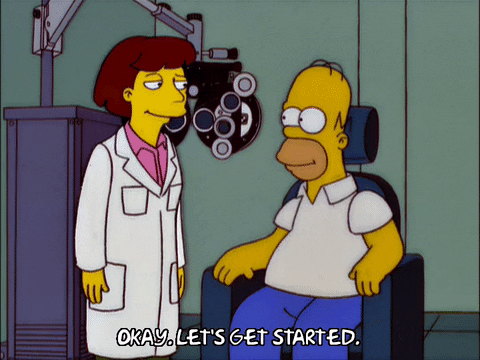 According to Optique Optometrist, finding out the status of your vision and eye health is a human right. As private sector optometrists, by offering their professional services at only R99, they aim to honor their role as a primary health care provider and provide access to high-quality eye care. 
Optique optometrists have high-quality eye care products ranging from lenses, frames to contact lenses. All their optometrists are qualified from the top Optometry schools in South Africa and use the best eye testing equipment. 
Check out their Instagram where they showing off some of their frames 
Follow Optique Optometrists on Instagram
One quote from a client says "The staff is very friendly and helpful at Optique Optometrists Paarl, I would recommend them to anyone who struggles with their eyes and needs help in the right direction to follow with eye care and I must add they are very affordable with payment options to fit your pocket."
Whether it is an eye test or having your new glasses delivered to your doorstep Optique Optometrists will take good care of you within South Africa.
Meet the Founder Leon Van Vuuren
Follow Leon on Instagram 
We're very excited about this #BrandAndBusiness and eagerly watching as they continue to make their mark in their eye care industry.
Thank you for reading, thank you for sharing, until next time – Cheers! –
SPIRAL Marketing & PR