Brand & Business: The 'Faithful to Nature Story
As we welcome this 8th edition of #BrandAndBusiness, we look at, possibly the sexiest, a retail company called Faithful to Nature that was started back in 2006.
Faithful to Nature isn't just a normal retail store; they are an online store that focuses on organic products. Each product they stock goes through a stringent series of checks to be sure that it really is as green and as safe as its manufacturer claim it is. This shows that they really are not just faithful to nature, but also accountable to their customers.
Faithful to Nature is a market leader in the online organic retail space. They are passionate about innovating and producing top-quality shopping experience and products. Faithful to Nature is also one of the first companies in the world to have created a strict ingredient policy that they never compromise on.
The reason behind them selling their products online is because this way they can serve a wider demographic and not just the community around them and on top of that it is convenient too, nobody has to run from one health shop to the next to do your organic shopping.
What drives Faithful to Nature is giving customers the power to know what they are bringing into their homes and what they are putting into their and their children's bodies.
Two main rules that Faithful to Nature always follows that makes them the big-hearted heroes of the Online shopping world they are, is scrutinizing the ingredients of every product they sell and never compromising on quality and choice
Faithful to Nature has been known to leave customers feeling inspired and empowered after servicing them. One myth of healthy living is that it is inconvenient and time-consuming to find truly 'green' products – Faithful to Nature has completely debunked this myth. You can find products ranging from Device covers to something as simple as a toothbrush.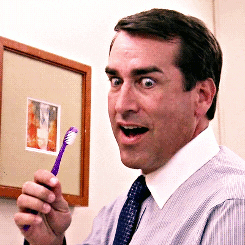 They have a team of lovely people waiting to help you with product advice and recommendations and they look forward to hearing from you.
Faithful to Nature is a trusting business you can count on to deliver your necessary needs of high-quality organic groceries delivered to your doorstep.
Meet the Founder Robyn Smith
Follow Robin's professional journey on LinkedIn
We're very excited about this #BrandAndBusiness and eagerly watching as they continue to make their mark on online shopping in the retail industry.
Thank you for reading, thank you for sharing, until next time – Cheers! –
SPIRAL Marketing & PR